Bank Compliance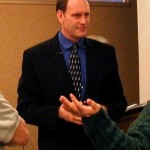 Richard Hagar has been instrumental in providing solutions to banks, credit unions and lenders in resolving their appraisal, as well as AMC (third party) challenges for over 20 years. His expertise has been utilized to collaborate in the writing of numerous laws, regulations and guidelines at both state and federal levels. The goal of the Hagar Institute (founder) has always been the same – to assist through training/educational programs …the banking and real estate sectors, in order to insure the highest quality of interactions, legal compliance and therefore, profits.
Expand Below To Learn More
Help For Your Institution
If your institution has any of the following questions or issues, Richard can help: Who Can Perform Appraisal Reviews? Do they have to be certified? What are bank auditors and regulators looking for? Internal appraisal division or external AMC – What are other lenders experiencing? Which new AMC laws and regulations will impact my institution? Is your institution experiencing appraisal and/or AMC compliance issues? Mandatory reporting of USPAP violations – When and where do we report? Appraiser Independence – Compliance issues and solutions; Dodd/Frank Acts' additional legal burdens on lenders. Richard helped write many of the laws that impact appraisers and lenders. He has an understanding of the "Policies and Procedures" lenders must deploy when dealing with appraisals, evaluations and AMCs. He has a strong familiarity with: The Interagency Appraisal and Evaluation Guidelines (1992 through 2010); Management Considerations Regarding Third-Party Relationships (AMCs); Fannie Mae/Freddie Mac Appraisal Requirements; Appraiser Independence Requirements (AIR); Financial Institutions Reform, Recovery and Enforcement Act of 1989 (FIRREA); Housing & Economic Recover Act of 2008 (SAFE Act) Fraud Enforcement and Recovery Act of 2009'; TITLE XIV—Mortgage Reform and Anti-Predatory Lending Act – The "Dodd/Frank Act"…all 2,319 pages.
Richard's Four Focus Areas
1. Real estate and mortgage fraud
2. Appraisal requirements
3. AMC interactions
4. Licensing & registration of loan originators
Richard has created classes dealing with the following issues:
Interagency Appraisal and Evaluation Guidelines
Appraisal Compliance Issues – Auditors and Lawsuits
AMCs – How They Operate and Impact Banks
The Requirements Third-Party Relationships (AMC Liability)
Overview of Lawsuits Involving AMCs and Lenders
New AMC Licensing Laws and Regulations
Appraisal Review and Underwriting – New Laws and Requirements
Foreclosure, Short Sale and Loan Modification Fraud
How to Identify and Prevent Real Estate and Mortgage Fraud
Lending Compliance Expertise
Legislation/Regulation
Helped write the draft version of the federal Secure and Fair Enforcement for Mortgage Licensing Act (SAFE ACT). (12 USC/Chapter 51);
One of the authors of Washington State's Mortgage Brokerage Practices Act. (RCW 19.140);
One of the authors of Washington State's Appraisal Management Company Registration and Regulation Act. (RCW 18.310) Versions were adapted in 4 additional states. Sections were incorporated into federal laws;
Testified before Washington State's Senate and House concerning appraisal, AMC and, the mortgage industry 1992, 94, 97, 2005, 08, 10;
Advisory panel, State of Washington Mortgage Broker's Commission, 1992-1994 and 2004;
Advisory panel, State of Washington Appraisal Commission, 2008-2012;
AMC Commission (tasked with writing AMC laws and regulations) 2009-2011.
Live and Online Training
(Training for state and federal law enforcement and prosecutorial agencies available upon request)
Instruction – Live Richard has taught live classes to members of the following associations and agencies:
Federal Deposit Insurance Corporation (FDIC)
Office of the Comptroller of the Currency (OCC)
National Association State Credit Union Supervisors (NASCUS)
National Credit Union Administration (NCUA)
Credit Union National Association (CUNA)
Association of Credit Union Internal Auditors (ACUIA)
Association of Credit Union Internal Auditors (ACUIA)
Department of Financial Institutions (AZ, WA, OR, IN, NC, FL, NY)
Office of the Attorney General (AZ, OR, WA, IN)
American Association of Residential Mortgage Regulators (AARMR)
Association of Appraiser Regulatory Officials (AARO)
Instruction – Web In addition to the above live or in office training, Richard has provided web based training to the following attendees:
Governance and compliance officers working for more than 300 lenders (federal banks, state and community banks, credit unions and private lenders)
Individuals working within every major federal banking agency including the Department of the Treasury, Office of the Comptroller of the Currency, Federal Deposit Insurance Corporation
Credit union supervisors. managers and auditors
Bank Compliance and Regulatory Training Written by Richard
Appraisals: What you need to know now;
Understanding Commercial Real Estate Appraisals;
Mortgage Loan Scams, When Real Estate Isn't Real;
Appraisal Process – New Requirements / HVCC for banks;
Appraisals: New rules, new forms, new procedures;
Understanding Appraisal Management Companies (AMCs) and Other Third-Party Relationships;
Required Licensing or Registration of Loan Originators;
Identifying and Preventing Mortgage Loan Fraud;
Appraisal Review: Saving Time and Costs;
Get Ready for the Implementation of the SAFE Act;
SAFE Act Implementation Issues, A Practical Guide;
Fannie Mae & Freddie Mac's Appraisal Requirements;
SAFE Act Implementation Issues, A Practical Guide #2;
Appraisals and AMCs – The Dodd-Frank Act Creates a New Compliance Reality;
New Interagency Appraisal and Evaluation Guidelines;
Appraiser Independence and Mandatory Reporting;
Class Descriptions and CD-ROMs – BankersOnline: Bank Compliance Training
Copyright © 2004-2014 Richard Hagar, SRA 
www.americanappraisals.com | www.hagarinstitute.com