Expert Witness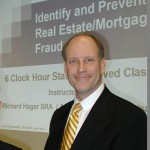 On a regular basis I provide appraisals to various legal firms throughout the nation. I've been qualified as a expert witness, Superior Court, in Washington and Colorado and have provided assistance to clients appearing before Washington's Supreme Court. I'm one of the senior Real Estate Appraisers in the State of Washington, holding the SRA designation with the Appraisal Institute, and a licensed Real Estate Agent. I have created and taught classes to Appraisers, Agents, Mortgage Brokers, Consumers and helped write and implement the laws that govern the mortgage industry. Some of the areas largest law firms hire me to provide assistance for depositions, appraisal review, strategy planning and trial preparation. I've lived through hours of depositions, countless times on the witness stand and attorneys, unsuccessfully, trying to find the slightest fault with my work, throughout I've remained calm and business like. Do you want someone like me on your side of the room or theirs?
Summary of Qualifications / Legal/Appraisal:
Expert witness, Superior Court for the States of Washington and Colorado.
Provider of expert witness testimony instruction and case study for University of Washington law students
Provider of appraisals, concerning complex properties, lending purposes, court testimony and insurance companies
SRA review appraiser (past) for the Appraisal Institute
Regional Member (past), Ethics & Counseling Panel for the Appraisal Institute
Testified before Washington State's Senate and House concerning appraisal, and the mortgage industry 1992-97.
Advisory panel, State of Washington Mortgage Broker's Commission, 1992-1994.
One of the authors of Washington State's Mortgage Broker's Protection Act. (RCW 19.146)
Personally involved with legal actions and lawsuits against Government Agency's regarding The Shore Line Management Act, Building Codes, Code Interpretations, Stop Work Orders, and Private Property Rights (Constitutional).
Lobbied Government Agency's concerning the field of Property Rights, appraisal and Bonding requirements for Sub-Contractors and Third Party Providers of services.
Created and teach classes on Real Estate Fraud. My guest speakers are Washington's Assistant Attorney General (ATG), US District Attorney, and head of investigations for the Department of Financial Institutions.
Copyright © 2004-2014 Richard Hagar, SRA 
www.americanappraisals.com | www.hagarinstitute.com